This is the personal space of Christophor Rick and his creative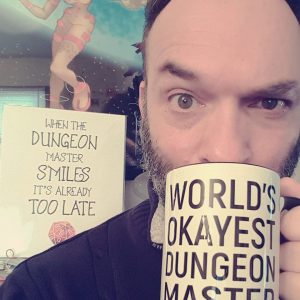 services firm, P. G. Wordhouse. Christophor has been a freelance writer for over a decade and has over 10,000 published articles online and in print.
Experience includes:
U.S. Navy

NASA Astrobiology Academy

B.S. in Molecular Biosciences and Biotechnology

5 years of professional English teaching

7 years of professional journalism

14 years of freelance writing, proofreading & editing

A decade of social media management

Decades of entrepreneurial endeavors in tech, publishing, education, entertainment, food service, and journalism.

Published 3 novels

Created a system to simplify Dungeons & Dragons (5e) to teach 50 children, ages 6 and up, to play the game and enjoy the hobby.

Conceived, wrote, edited, and did the layout on 12 publications in the tabletop roleplaying game (TTRPG) industry.

Master's in Education, Alverno College (expected completion 2021)
Christophor's diverse background and experiences give him a broad foundation that he uses to write creative content. 
SKILLS
Business Development
Copywriting
Community Management
Creative writing
Customer Service
InDesign
Photoshop
Premiere Pro
Proofreading/Editing
Social Media Marketing
Web Development; HTML, CSS, Javascript
WordPress Management