Publisher: 2 Old Guys Games
Author: Christophor Rick
With Rules of Engagement we wanted to create a set of ship-to-ship combat rules. It turned out we were creating a lot of nautical adventures and eventually, people want to be pirates and attack other ship. This short, 6-page, ruleset is modular in nature, and while optimized for DCC, could be used in any tabletop role-playing game with minor modifications.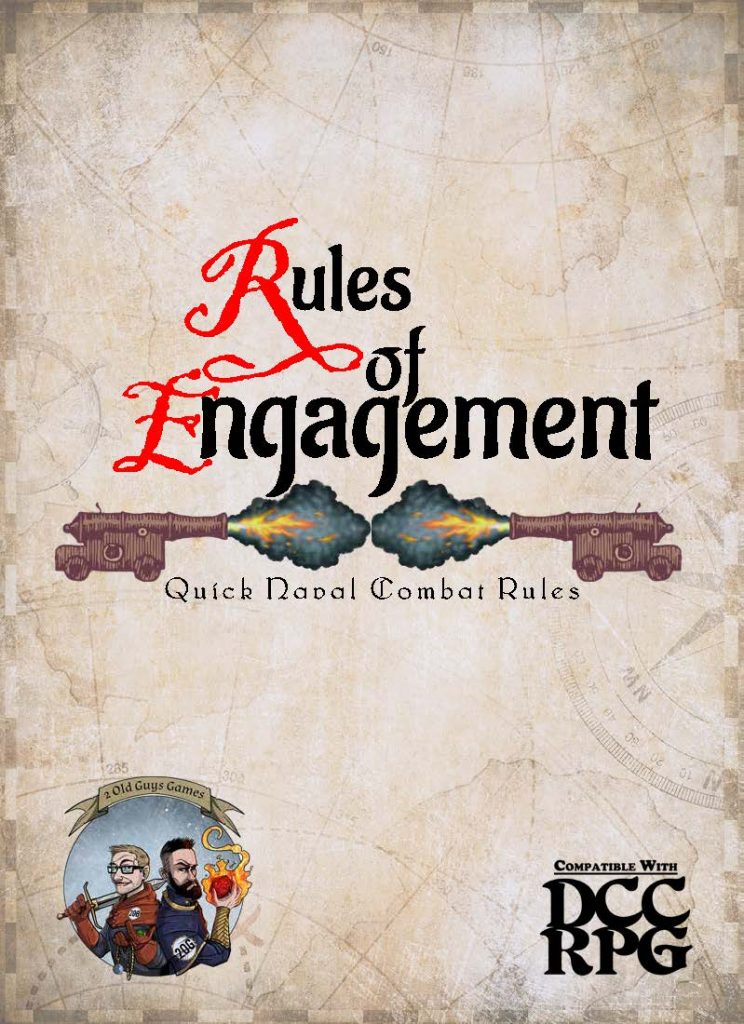 What's inside Rules of Engagement?
A quick 6-page ruleset including cannon combat and boarding.
Cannon reloading and firing mechanics
Action for all PCs during combat (not just pilots and gunners)
Handy dandy reference cards for Combat Action Options
INTERACTIVE Cannon Reload and Cannon Hit Trackers
Ship Orientation Handout – for determining positions and bonuses.
Optional Rules – including Wind, Detailed Piloting, Magic in Naval Combat
Ship tokens with and without cannons firing.
An Open water map.
All that is jam-packed into an unsinkable package ready to set sail and blow holes in your enemy's hulls!

In the immortal words of Ron Burgundy….
CANNONBALL!!