This article is part of the Stolen Content Writing project. Which is work I was not paid for after completion. I am reprinting them here to lower their SEO value. If you purchased this article from someone, contact me.
Prom is right around the corner. Time to get those little prom prep problems solved with some awesome life hacks. These super cool tips will help you get over your weirdest issues with your dress, shoes, hair and accessories.
Life Hacks for Dresses
These life hacks could save you a lot of cash and still have you looking hot. Have a similarly sized older sister, or friend done with school? Call and see if they've got some formal wear you can buy. Worried that someone will know it's not new? Make a couple embellishments and change it up. Add a fancy sash, or jeweled belt. This adds bling factor and gives the dress a different line.
Worried about how that strapless fits? A little too revealing? Pair it with a sheer top that gives you extra cover while still being stunning. Plus, you can jump in it then.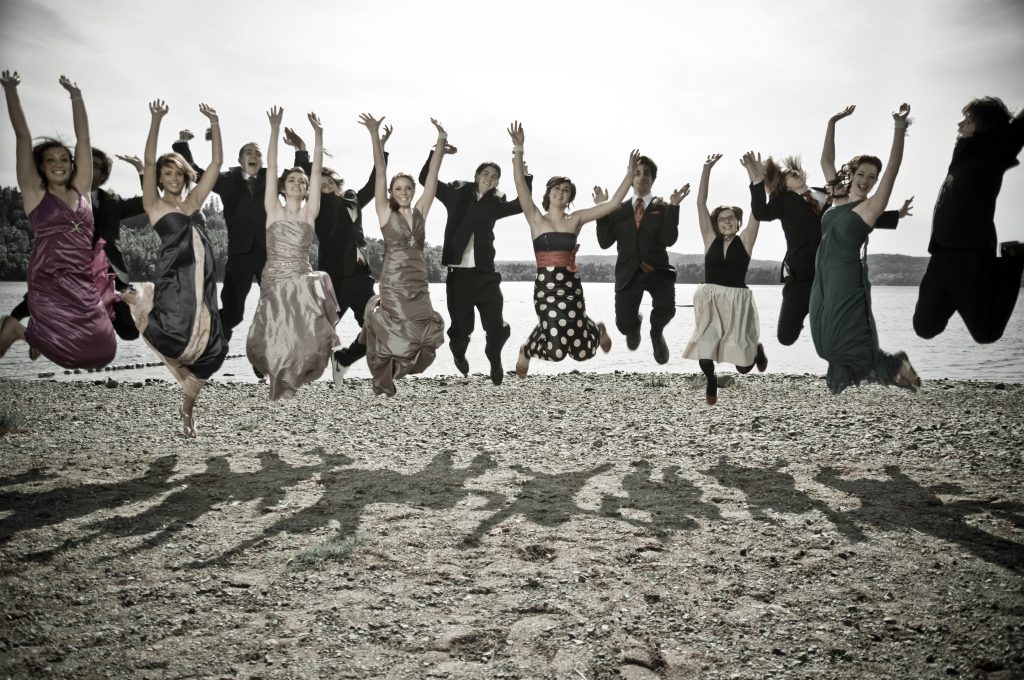 Life Hacks for Shoes
Need new shoes? Here are a couple life hacks that will help. Get shoes you'll wear again instead of a pair that you'll wear once and then toss in your closet never to be seen again. Alternately, get crafty and make some shoes you've got fancy enough to wear.
Here are a couple life hacks for shoe comfort. Compare comfort on heels by checking the distance between heel and forefoot, that part just behind the toes. Your foot only flexes comfortably to a certain degree. A shoe that matches that angle is better than one that crams your foot into a nearly upright position.
New shoes not broken in yet? Here are great life hacks to get them into shape so you're comfortable standing and dancing all night. Grab your hair dryer and put on a couple pairs of socks then slide the shoes on. It'll be extra snug but that's OK. Aim that hair dryer, at the tightest spots and then flex, stretch and move your foot. This'll help stretch those areas and keep them from rubbing painfully. Keep your feet in them until the shoes cool down, then take the socks off and check the fit. If you still find a problem area, do it again.
Life Hacks for Hair
These life hacks will help you match your dress with your hair. If you're wearing a higher neckline you can get away with hair pulled back or loose. If you've got a one-shoulder dress move your hair to one side to match, or offset the neckline. Wearing your hair up and have too many strays? Get a cheap, soft, craft paint or makeup brush that you can spray with hairspray and brush them down.
Not sure how you're going to wear your hair? Get some hairstyle life hacks from a long line of princesses who know what they're doing, Disney princesses. Every one of them has had spectacular hair, whether they're running from palace guards or just learning to walk on land. Teen.com gathered up the stray ends and put together 15 Disney princess-inspired hairstyles with instructions.
Hair Pin Life Hacks: If you're doing a do that needs pins or clips, coat them in hairspray before you put them in your hair. This will not only help you get them in, but it will also help keep them in place all night. Then spray your whole do with a light, flexible hairspray to keep it looking good.
Life Hacks for Accessories
Accessories can make or break your overall prom look, so get them right with these quick life hacks. If you haven't got the perfect hair clip, or your phone case and clutch don't match your dress, get crafty. Head to a craft store like Michael's or Jo-ann Fabrics and find some matching bling that you can attach to your clips, cases or clutches. Use a modeling glue to attach it, or a hot glue gun. This will help give everything you're carrying a similar style and look.
Pro Life Hacks: If using glitter, put a top coat of Modge Podge over it to keep from shedding glitter all night long and coating your companion in it.
Follow these life hacks and they'll save you money, keep you looking good, and feeling great. That's the key to a perfect prom night after all. And remember, have fun!